The New Geopolitics of A post-Western World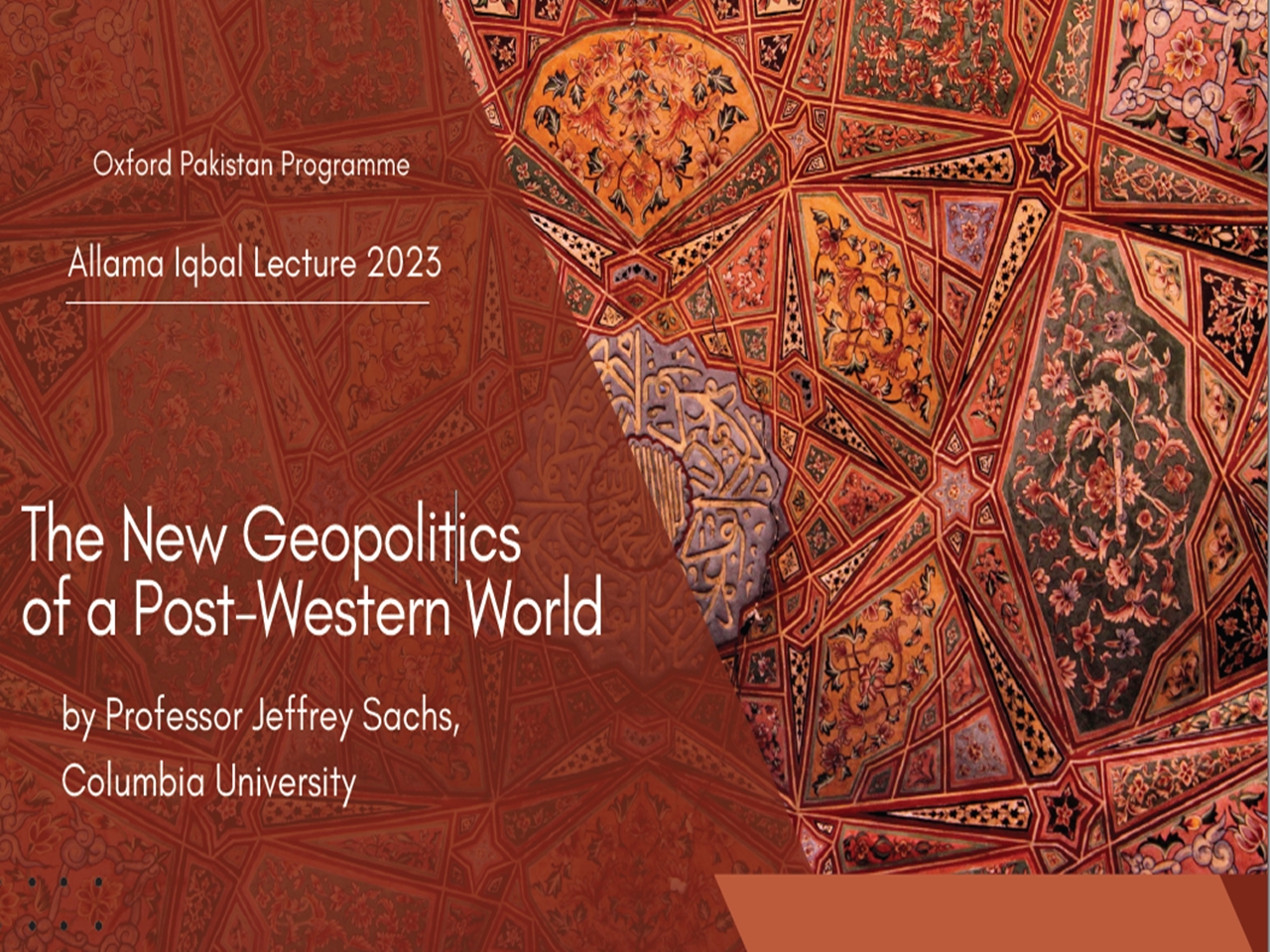 In 2020, the leading non-western emerging economies overtook the G7 countries in terms of combined economic output. For the first time in 200 years, the West is no longer dominant in the world economy. This lecture will consider the geopolitical implications of this historic change, and discuss the prospects for war, peace, and sustainable development in the coming years.
Muhammad Iqbal is one of the most influential Muslim thinkers of the twentieth century. Revered as the poet-philosopher of the East, Iqbal's poetry in Urdu and Persian is considered as the finest expression of Muslim literary and philosophical tradition in modern history. He wrote on a diverse array of themes ranging from Islamic mysticism, the relationship between the Islam and the West, self and sovereignty, religious reform and the rights of the poor. He critiqued capitalism, colonialism and monarchic rule in Muslim societies. Iqbal's lectures published under the title, Reconstruction of Religious Thought in Islam, are a classic reference in the field. An ardent believer in self-determination in the Indian sub-continent, Iqbal's political ideals provided the intellectual foundation for the state of Pakistan.

Jeffrey Sachs is a world-renowned economics professor, bestselling author, and global leader in sustainable
development. Sachs serves as the Director of the Center for Sustainable Development at Columbia University, where he holds the rank of University Professor. Sachs was the Director of the Earth Institute at Columbia University from 2002 to 2016. Prior to Columbia, Sachs spent over twenty years as a professor at Harvard University, including as the Galen L. Stone Professor of International Trade. Sachs has authored and edited numerous books, including three New York Times bestsellers: The End of Poverty (2005), Common Wealth: Economics for a Crowded Planet (2008), and The Price of Civilization (2011). He is the recipient of several international prizes and has advised several governments across the globe. Prof Sachs has also served as the Special Advisor to UN Secretaries-General Kofi Annan, Ban Ki-moon, and António Guterres.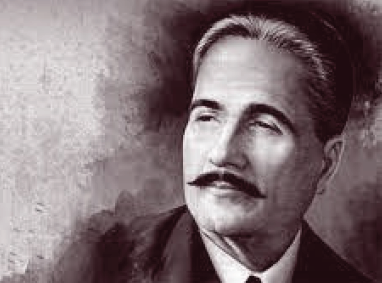 The Dadabhoy Foundation is a non-profit organization based in Karachi that seeks to promote the educational, cultural, and scientific development of Pakistani society. The Sir Muhammad Iqbal Lecture is supported by the Dadabhoy Foundation whose Board of Trustees includes Mr Abdul Ghani Dadabhoy, an Oxford alumnus.
The Oxford Pakistan Programme (OPP) is a university-wide initiative led by Pakistani alumni and academics that seeks to generate new opportunities for Pakistani-origin scholars at the University of Oxford, promote academic the exchange between Oxford and Pakistan's institutions of higher learning, and broaden academic conversations on
Pakistan at Oxford. The OPP works closely with Lady Margaret Hall in the delivery of its constituent initiatives. For For further information visit: https://oxpakprogramme.org/